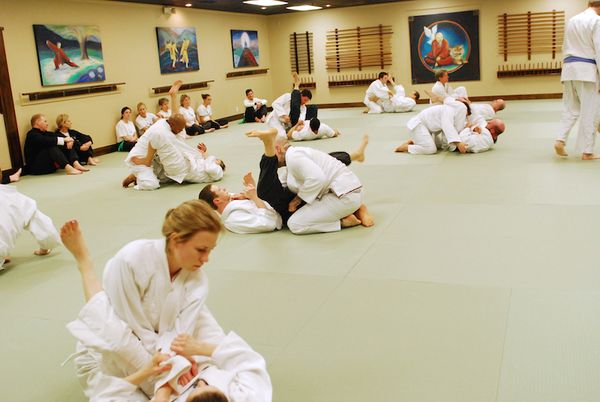 Brazilian Jiu Jitsu
Learn Brazilian Jiu Jitsu from the highest ranking black belt in Michigan!
The School of Martial Arts offers Brazilian Jiu Jitsu classes under Sensei Ryan Fiorenzi. The first and highest ranking BJJ Black Belt in the state of Michigan he is also a black sash in ZMA under Sifu Brown.
In the Brazilian Jiu Jitsu program students will learn and implement the concept that using leverage and proper technique a smaller, weaker person can throw, sweep, lock, and choke a bigger and stronger person.
Classes will focus on learning the art as well as practical self-defense, and are intense and rewarding without the pressure of competition.
Call today to schedule your introductory class. Two locations in Michigan: